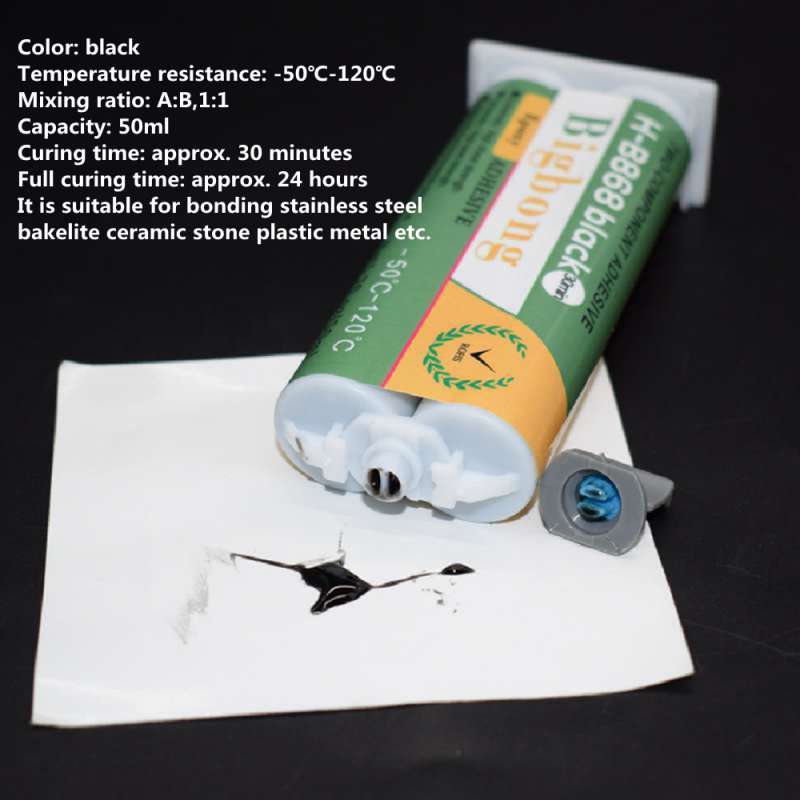 two-part epoxy adhesive. 1:1 mix ratio, 30 minute work life and handling strength in approximately a 24 hr cure time.
Toughened for impact and vibration resistance.
Moderate work-life provides ample time for positioning and adjustment for fit Adhesive meters and mixes as it dispenses, for maximum work-life Medium viscosity,self-leveling formula provides easy, precise dispensing Effective adhesive for joining,gluing,adhering,attaching,repairing,potting,panel bonding,adhering,and structural bonding,metal,Glass,plastics,cardboard,wood.
Fast drying,easy to use with applicator nozzles manually without nozzles.
Epoxy adhesive two-component adhesive.
Extremely high shear strength.
Extremely high peel strength.
Outstanding environmental resistance.
Curing time: approx. 30 minutes
Full curing time: approx. 24 hours
Temperature resistance: -50℃ to 120℃
10pcs High Temperature
50ml Two-Component Epoxy Adhesives