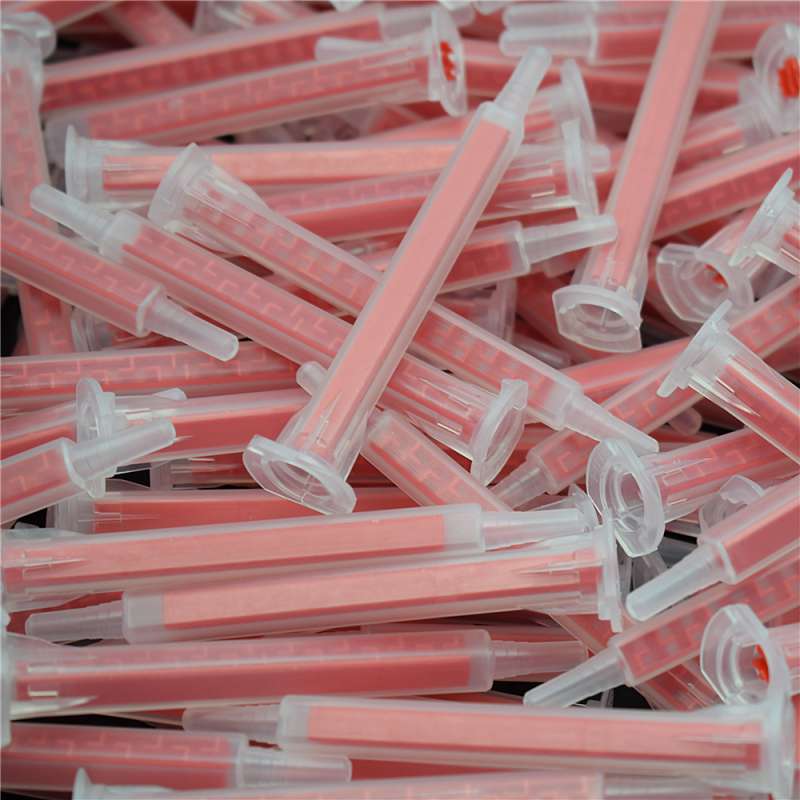 can be connected closely and cartridges,
the liquid from the cartridges into the mixing tube.
Glue mixing nozzle for AB glue mixed use.
can enable AB glue fully mixed evenly, lightweight square bayonet interface.
AB glue cylinder are in tight connection, the liquid can from AB glue tube into the mixing tube, the in tube flow cutting reorganization of movement so as to mix.
Can be applied in any two component liquid mixing machine, as long as the interface design is appropriate. Can connect to the needle.
Inner diameter: approx 6mm
Outside diameter: approx 7.6mm