Dental Dispenser Gun 50ml Dispensing Gun Kit Dispenser Guns 1:1 Adhesive Tube Mixing Nozzle
Suitable Cartridge:It's NOT suit for 30cm and it works well on the 50ml kits. Don't be distracted by the plunger diameters as this tool also works on similar material kits with 2:1 and 1:1 ratios., Works replacment for Loctite, replacment for Devcon, replacment for Araldite, replacment for Gorilla, and others with standard 50ml cartridges.

Size:Fitting mixing.Applicable Rate: 【1:1 ratio and 1:2 ratio adhesive】 Fitting Capacity of Tube Cartridges : 【50ml Cartridges ONLY】

Thick material: The handle is user-friendly, the appearance is generous, and the push rod is durable and not easy to wear. The cartridge slides in and is held firmly in place with the lever, then you can dispense mixed epoxy smoothly by squeezing the handles together. Note that you will need disposable mixing nozzles too.

Specifically used to smear or drip a variety of two-component adhesives or coatings, can completely solve the two-component adhesive products mixed uneven problems.

If you have any question, feel free to contact us and we will try our best to give you a satisfactory answer for you.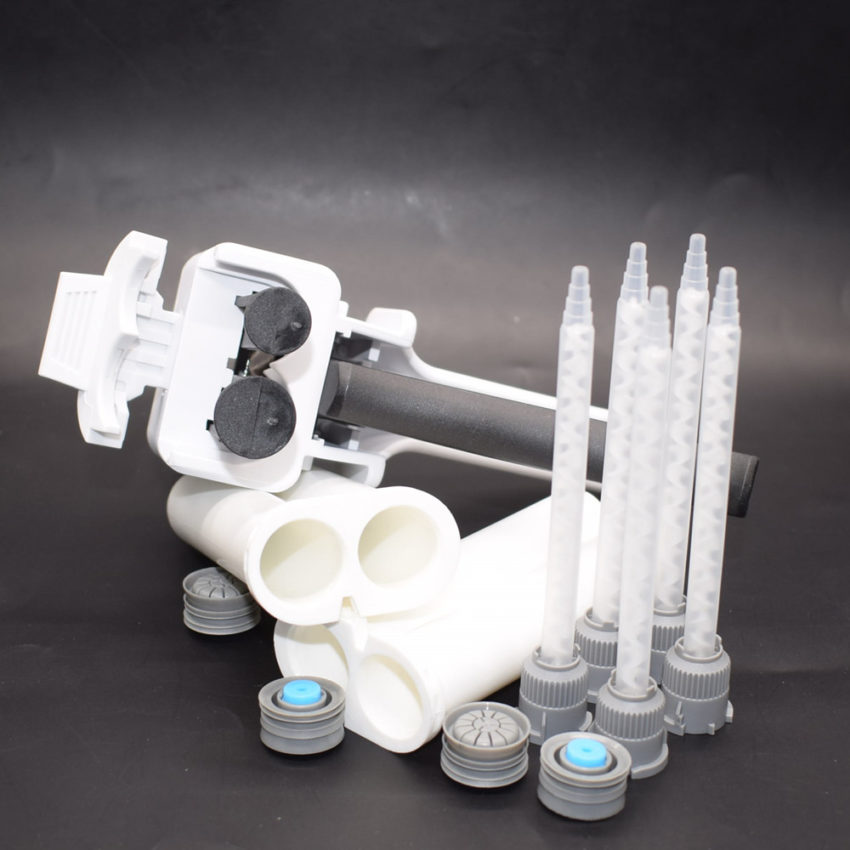 Specification:
Dispensing Gun & Cartridge Capacity:50ml
Dispensing Gun Mixng Ratio: 1:1/ 2:1 General type
Cartridge Mixng Ratio:1:1
mixing nozzle Mixng Ratio:1:1
Material:PP
Suitable for two-component epoxy resin AB glue acrylic adhesive
Package Included:
1pc 50ml Glue Cartridge(Ratio 1:1)
5pcs 1:1 AB Glue mixing nozzle
1pc 50ml General type 1:1 2:1 Dispensing Gun
notice:not included glue