Perfect Size – Fits for different syringes, you won't worry about incompatibility whatever syringe size you have. Our 1.5 inch 14G blunt needle diameter is 1.8mm/0.07inch

Multi-purpose: You can use syringe needle set for DIY mixing e-liquid, e-juice, refilling e-cigs, inks and refilling fountain pen cartridges etc

Luer Lock Design – The dispensing needle blunt tips are luer lock and slip tip.They fit the syringe so well and you can plug the blind tip end with your finger, pull back the syringe to create a vacuum and air will not get in

Package includes 1000Pcs 1.5 inch 14G dispensing tips, easy to use and clean

Please NOTE these syringe needles are non-sterile, not for medical use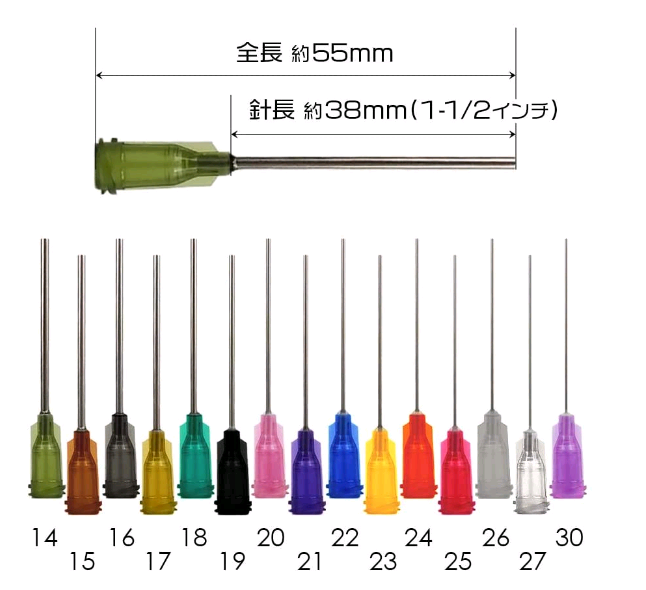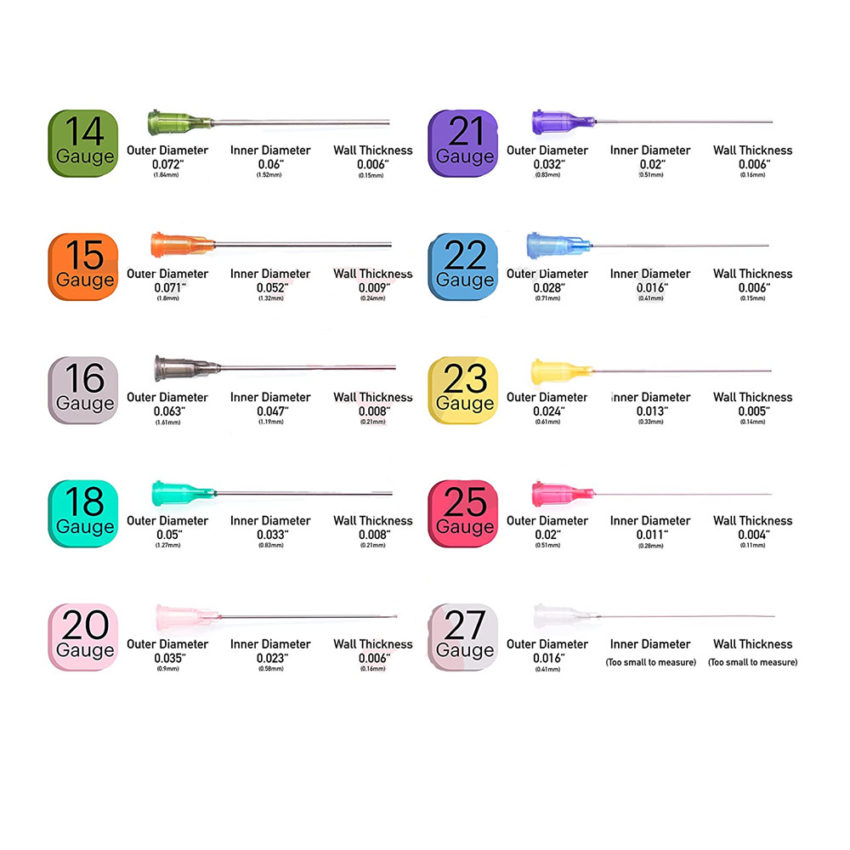 Product Description
1000Pcs Multipurpose Dispensing Tips Syringe Needles Perfect for DIY Mixing E- liquid, E-juice, E-cigs, Vape, Oil – 14G, 1.5 Inch
Specifications:
– Needle Length: 1.5 inch
– Cap Type: Luer Lock
– Material: Stainless Steel Needle & Polypropylene base
14 G inner diameter: approx.1.55mm
15 G inner diameter: approx.1.36mm
18 G inner diameter: approx.0.84mm
20 G inner diameter: approx.0.60mm
21 G inner diameter: approx.0.51mm
22 G inner diameter: approx.0.41mm
23 G inner diameter: approx.0.34mm
25 G inner diameter: approx.0.26mm
27 G inner diameter: approx.0.21mm
30 G inner diameter: approx.0.16mm
Features:
– Suitable for both luer lock & luer slip syringes of all sizes.
– Luer lock connection, the luer lock is a connector can prevent the needle falls off from the syringe
– Great for Refilling and Measuring e-liquids, e-cigs, e-juice. Use for science lab, flat back rhinestones, hobby crafts, home or industrial precison applications of CA glues, inks, perfume, lubricants, sealants etc.
– Please note these syringe needles are non-sterile, not for medical use.
Package includes:
100pcs blunt tip needles
Notices:
– Please allow the little error of measuring due to manual measurement.
– The color of the item may vary slightly due to photography and your own computer.
– 100% money back guarantee if you are disappointed with our syringe needle blunt.